Thursday June 26 2014
On Valentine's Day, 1994, I got the flu. Two days later I couldn't breathe. A long diagnostic process followed. At some point, the lung specialist described to me the possible diagnoses, one of which was fatal. He had put me on a cute little oxygen tank, but my brain still wasn't getting enough oxygen to think clearly, so I misunderstood him. I thought he said the fatal lung disease was by far the most likely diagnosis.

It was a week before my next appointment with him, so I spent a week thinking I was going to die. I had moments of fear, but my 23 years of following Jesus had given me a level of trust that made me willing to face death if that's where Jesus was leading me. The freedom from fear, most of that week, was palpable. Truly Jesus did "destroy the one who has the power of death, that is, the devil, and free those who all their lives were held in slavery by the fear of death"(Hebrews 2:14, 15).

Five years later I had a similar experience. This time it was my liver, which swelled up. Hepatitis. But what kind? The diagnostic process involved a seemingly endless series of blood tests, followed by an extremely unpleasant liver biopsy. This time I didn't misunderstand the doctor. He said it clearly. The biopsy indicated I had a fatal liver disease, curable only by a transplant, which would not be likely to happen.

So I spent another week thinking I was going to die. Again, the years of following Jesus made a difference. "To live is Christ and to die is gain" (Philippians 1:21). I could live or die, and God would make that decision. Most of that week, I was able to draw on all the years of experiencing God's goodness in my life. I was able to trust God and experience Jesus' peace.
The reprieve came in a letter from a sub-specialist at the university who had looked over my records. The specialist wrote to my own doctor saying that even though the liver cells indicated a fatal disease, I was missing a blood marker that always accompanies it. My hepatitis turned out to be an unusual reaction to a drug I was taking. I went off the drug and slowly got well.

Now I'm walking the death road again. It's not me this time, but my sister-in-law. It's not a misunderstanding or a false diagnosis, but inoperable cancer that has completely obstructed her bowel. Her lungs are failing, so she's gasping for breath just like I did 17 years ago. Because of my husband's witness, and because of her longing for peace as she dies, she has recently come to know Jesus. She has been following him now for only a few months. And Jesus has given her comforting moments of peace as she faces the end of her life on earth and anticipates the joy of heaven. But it's not the depth of peace that comes from years of following him. I long to give her that deep peace, and all I can do is pray.

Following Jesus makes a difference in dozens, if not hundreds, of ways. Freedom from fear of death may not be something we need on a daily basis, but when death circles around us, peace from Jesus makes all the difference. Truly in Christ we are freed from the bondage of the fear of death.
(If you like this post, you can sign up for email notices every time I post something on this blog. The place to sign up is at the bottom of the right hand column on this webpage. This post originally appeared in 2011 on the Godspace blog.)
Thursday June 26 2014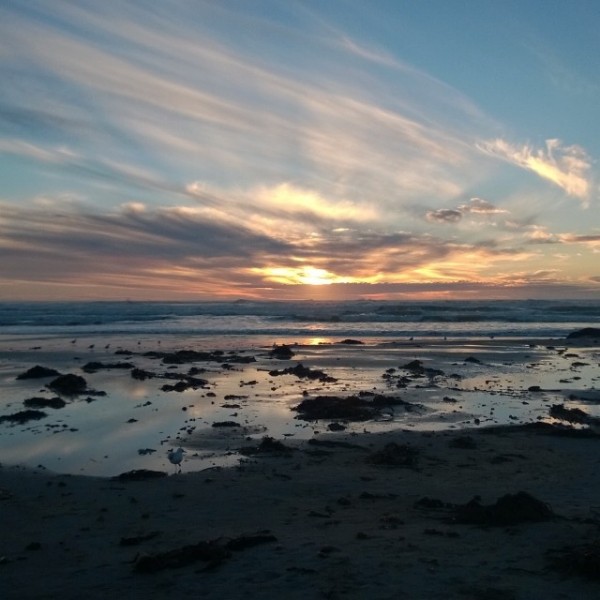 Because of its simplicity, breath prayer is a great way to start when introducing a group to contemplative prayer, and breath prayer is a great way for an individual to slow down and remember God's presence in the midst of everyday life. I know a family that engages in breath prayer at the beginning of their Sabbath day, and if the parents forget to make time for it, the kids remind them. I've used breath prayer in many different small group settings and occasionally in worship services as well, and most people take to it easily.
One way to engage in breath prayer is to imagine breathing out all our concerns and worries into God's presence, while breathing in God's love and care. At the Areopagus in Athens, the Apostle Paul said about God, "In him we live and move and have our being" (Acts 17: 28). If God's presence and love surround us, then it is not a stretch to imagine exhaling our troubles into God's presence and inhaling God's love and care with each breath.
When I engage in this kind of breath prayer, I focus on one concern or one person in need as I breathe out. As I feel the air leaving my lungs, I picture myself relinquishing that concern or person into God's care. Then I breathe in, imagining God's love filling the empty space where the concern or worry was located inside me.
Sometimes the concern is so great that I spend several breaths on the same issue or person, always relinquishing the concern into God's hands as I breathe out, and always imagining God's love coming into me as I breathe in. Sometimes I simply name all my family members as I engage in breath prayer, saying one name silently with each breath out, knowing that God is aware of that person's needs even more than I could be.
Another form of breath prayer uses the ancient prayer called the Jesus Prayer: "Lord Jesus Christ, Son of God, have mercy on me, a sinner." This prayer is based loosely on the story of the Pharisee and the tax collector in Luke 8:9-14 in which the tax collector says, "God, be merciful to me, a sinner" (verse 13). One phrase of the Jesus prayer is prayed on each breath, with the breaths providing a rhythm for the prayer.
In groups, I have used a white board to list the favorite names for Jesus that the group members suggest, such as Prince of Peace, Bread of Life, Light of the World and True Vine. I suggest to the group that they pick one of those names and adapt the Jesus prayer to that name, along these lines:
Lord Jesus Christ, Prince of Peace, have mercy on me. I need your peace.
Lord Jesus Christ, Bread of life, have mercy on me, feed me.
Lord Jesus Christ, Light of the World, have mercy on me, shine your light in me.
Lord Jesus Christ, True Vine, have mercy on me, help me abide in you.
Then we spend some time as a group praying the new prayer silently in harmony with our breathing.
Breath prayer works well as a first stage of prayer for many other kinds of contemplative or intercessory group prayer. It provides a good introduction to guided meditations. So simple and non-threatening, breath prayer helps people relax and feel competent about silent prayer when they might feel a bit unsure about engaging in quiet contemplative prayer in a group.
Breath prayer engages the physical body and helps us experience God's presence in our bodies and in the physical world, integrating the physical and spiritual parts of our lives. Focusing on our breath slows down our breathing, which has the effect of slowing down all bodily functions, a way to experience peace from the One who gives us breath and longs to give us peace.
Breath prayer also reminds us of the Holy Spirit, the breath of God in our lives. When leading breath prayer with a group, any of these connections can be highlighted for the group, helping them to deepen their experience.
(If you like this post, you can sign up for email notices every time I post something on this blog. The place to sign up is at the bottom of the right hand column on this webpage. This post originally appears on the Godspace blog. It is an excerpt from Joy Together: Spiritual Practices for Your Congregation by Lynne M. Baab)