Lynne Baab • Friday June 21 2019
My favorite of the young adult novels by Madeleine L'Engle is A Ring of Endless Light. The main character, Vicky Austin, makes friends with a dolphin (always a dream of mine!) and has a sweet romance with an admirable teenage boy. In addition, she wrestles with what it means to be so full of self that there's no room for God.
The vehicle for her wrestling is a poem by Sir Thomas Browne (1605 – 1685). The poem uses the metaphor of a shell, either empty enough that God can fill it, or so full of self that God cannot enter in:
If...
Read full article »
Lynne Baab • Saturday June 28 2014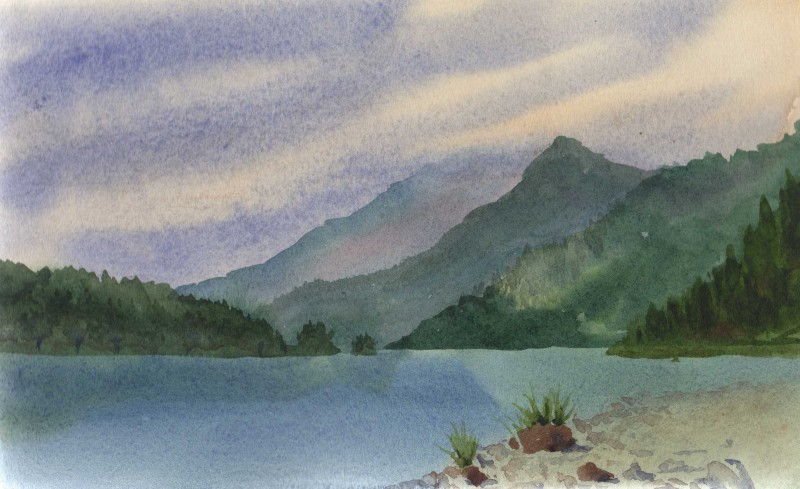 Don't you love the moody watercolor I chose for the very top of this website? It's Lake Harrison in British Columbia, and the artist is my talented husband, Dave Baab. If you're my friend on Facebook, or if you'd like to friend me, you can see many more of his paintings in my Facebook photo albums. (The painting at the top of this blog post is another one of Lake Harrison that Dave painted the same day.)
One of the purposes of the website is to make it easy for people to get information about my books. Each of the book covers...
Read full article »
NEW - Local Ministry: A Cord of Three Strands
Lynne Baab • Thursday May 30 2019

By Lynne M. Baab
AWARD WINNER - To be a Neighbour Must Include Listening
Lynne Baab • Friday February 5 2016

This article won a 2017 award from the Australian Religious Press Association for the best social justice article. Social justice didn't cross my mind as I wrote the article. I was just thi...