Bio and Interviews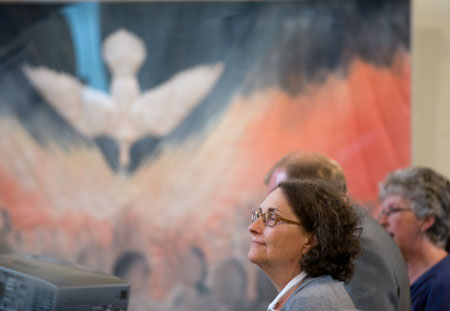 Lynne M. Baab is a Presbyterian minister who completed a Ph.D. in communication at the University of Washington in 2007. She lives with her husband in Seattle.
Lynne has written numerous books and Bible study guides.
Between 2007 and 2017, she served as senior lecturer in pastoral theology at the University of Otago in Dunedin, New Zealand.
Lynne blogs regularly at:
Lynne served as:
Her hobbies include reading a wide variety of fiction, non-fiction, and magazines; playing the piano; and traveling. She and her husband have two sons, a daughter-in-law and a beautiful granddaughter. She wrote a fun article about meeting her granddaughter or the first time for her local newspaper's "my best day" column.
Lynne is on Facebook (Lynne Baab), Twitter (@lynnebaab), and LinkedIn.
Check out Lynne's YouTube videos: