Lynne is a Presbyterian minister and author of numerous books and Bible study guides. She lives in Seattle. Read more »
Lynne recently spoke on "Spiritual Practices for Preachers" (recorded as a video on YouTube.) The talk is relevant to anyone in ministry and focuses on how to draw near to God simply as a child of God as well as engaging in spiritual practices for the sake of ministry.
Here are two talks Lynne gave on listening (recorded in audio form on YouTube): Listening for Mission and Ministry and Why Listening Matters for Mission and Ministry.
Lynne preached recently on Reverent Submission, trying to reclaim the word "submission," which has a bad rap in our time.
Soon before she left her position in New Zealand as senior lecturer in pastoral theology, Lynne recorded a one-minute video for her departmental website describing what's most important to her in her writing and teaching.
"Lynne's writing is beautiful. Her tone has such a note of hope and excitement about growth. It is gentle and affirming."
— a reader
"Dear Dr. Baab, You changed my life. It is only through God's gift of the sabbath that I feel in my heart and soul that God loves me apart from anything I do."
— a reader of Sabbath Keeping
Subscribe
To receive an email alert when a new post is published, simply enter your email address below.
Featured posts
Tags
Archive
Can novels teach? Should novels teach?
Thursday September 3 2015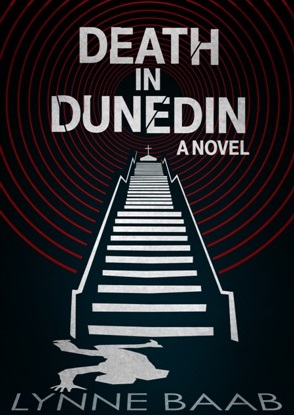 I've just had the interesting experience of watching my husband read my new novel, Death in Dunedin. His favorite aspect of the novel was the relationship between Lena, the guest minister of the church in the story, and two young women, Susanna and Holly, who are the "uni group" at the church. "Uni" is a New Zealand name for university. Susanna urges Holly to tell Lena about a trauma she experienced, and Lena listens to her quite well. The novel also features a scene where Lena prays for healing for Holly.
I have been passionate about good listening for most of my adult life. Back in the early 1990s I wrote an earlier book about Lena, Deadly Murmurs, and a major theme of that book was Lena's ability to listen well. My passion for listening bore good fruit in my 2013 book, The Power of Listening.
When I edited Death in Dunedin in 2014, I wondered if I was too heavy handed – too "teachy" – on the subject of listening. Lena doesn't go on long tirades about listening, but she mentions it a few times, and I created scenes where she would demonstrate good listening. I was so relieved that Dave felt the novel illustrated pastoral care vividly.
I wondered whether I had been too heavy handed or teachy about another topic as well. The parish council in Lena's church is debating two proposals from elders. As the parish council discusses the proposals, I try to have the various elders talk about what it would mean for the congregation to be missional, to try to engage with God's mission more deeply in a way that would be appropriate specifically for them. Dave didn't comment on that issue, but a friend in New Zealand, Clare Ayers, did.
She said to me in an email that after she finished the book she found herself wondering, "What did the Church do to connect with its community?" In a review on amazon.com she wrote, "There are a couple of intriguing plots bringing in theological beliefs within the contemporary community, raising questions that take the reader into profound depths and insights." So maybe I wasn't too "teachy" on the subject of congregational mission either.
Another friend and Presbyterian minister, Anne Thomson, wrote in an email that she felt motivated a couple of times reading the novel to take notes on things that were said. Anne said those words in a positive way.
Three weeks ago, I wrote about the difference between writing non-fiction and fiction. I am first and foremost a teacher, so I have to watch out for an overemphasis on teaching in the midst of what should be simply a good story. So I was very grateful for feedback from Dave, Clare and Anne.
I've been thinking a lot about what I've learned as I've read novels and how I learned it. What do you think? Can novels teach? Should novels teach? And how do they do it? I'd love to hear your observations about novels that have taught you something and how they did it.
(If you'd like to recieve an email notice when I post on this blog, sign up under "subscribe" in the right hand column.)
Next post »
« Previous post
Subscribe to updates
To receive an email alert when a new post is published, simply enter your email address below.
Comments