Lynne is a Presbyterian minister and author of numerous books and Bible study guides. She lives in Seattle. Read more »
Lynne recently spoke on "Spiritual Practices for Preachers" (recorded as a video on YouTube.) The talk is relevant to anyone in ministry and focuses on how to draw near to God simply as a child of God as well as engaging in spiritual practices for the sake of ministry.
Here are two talks Lynne gave on listening (recorded in audio form on YouTube): Listening for Mission and Ministry and Why Listening Matters for Mission and Ministry.
Lynne preached recently on Reverent Submission, trying to reclaim the word "submission," which has a bad rap in our time.
Soon before she left her position in New Zealand as senior lecturer in pastoral theology, Lynne recorded a one-minute video for her departmental website describing what's most important to her in her writing and teaching.
"Lynne's writing is beautiful. Her tone has such a note of hope and excitement about growth. It is gentle and affirming."
— a reader
"Dear Dr. Baab, You changed my life. It is only through God's gift of the sabbath that I feel in my heart and soul that God loves me apart from anything I do."
— a reader of Sabbath Keeping
Subscribe
To receive an email alert when a new post is published, simply enter your email address below.
Featured posts
Tags
Archive
Wednesday January 11 2017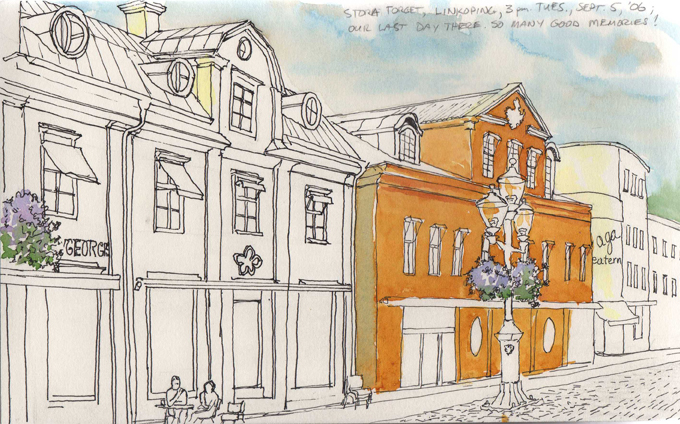 The notion of "home" has been a big deal in my life, a contested and difficult concept. In my childhood, we lived in 12 places in my first 15 years, a pattern that makes a child feel pretty disoriented. In 2011, I came to a place of peace about having two homes – Seattle and Dunedin – rather than having to try to figure out which one was really home.
My 2011 shift in thinking about home (which I wrote about in an earlier blog post on this blog) came from reading Thomas Tweed's book, Dwelling and Crossing. Tweed argues that we find and create homes in four arenas:
our body
our dwelling place (our house or apartment)
our homeland
the cosmos or heaven
Tweed believes that religion helps us find homes in these four arenas and move between these homes.
I suspect that for most of us, one or two of these kinds of homes is quite comfortable or comforting. And I suspect that most of us feel a bit uneasy or uncomfortable about one or two of these kinds of homes.
For me, the most comfortable arena for my experience of home is the house where I live. I enjoy furnishing and decorating spaces, and I enjoy spending time in the spaces I create. I don't have illusions of being a great interior decorator, and I'm not terribly picky about my personal space. I simply enjoy feeling and being at home. After seeing so many homeless people during our time in Seattle in 2015, I am deeply aware of the huge privilege of having a house to live in.
Second most comfortable for me would be my home in heaven. I love the notion that Jesus has prepared a place for us (John 14:2-4). I love knowing that one day this mortal body will be swallowed up by the immortal (I Corinthians 15:51-57).
My least comfortable home is my physical body. When I turned 13, I started turning to food for comfort, which began a pattern of overeating that has lasted for decades. It's better, no doubt about it, but I still need to grow and change. I love knowing that God never stops helping us grow toward shalom – wellness and wholeness – in every area of life, and I look forward to feeling even more at home in my body in the years to come as God continues to transform me into the image of Jesus (2 Corinthians 3:18).
Here we are in the middle of the first month in the New Year, a time to look back and look forward. Lent begins in six weeks, on March 1, and Lent is season for reflection as well. I want to invite you to consider the four arenas of home identified by Thomas Tweed: your body, your house or apartment, your homeland, and heaven. Here are some questions to reflect on:
1. Which of the four kinds of home feels most comfortable or comforting to you? Spend some time thanking God for the gift of that home. In 2017, is there some way God is calling you to change your thinking about that home? Is there some way God is calling you to share that home with others in a new way?
2. Which of the four kinds of home feels least comfortable to you? In what ways has God shaped you or worked in that area of your life in recent years? In what ways would you like God to change your thinking or actions related to that aspect of home this year? Write out a prayer describing the ways this kind of home feels uncomfortable to you and asking God for help. Write out your desires and dreams as a part of the prayer.
(Next week: my latest creative endeavor. The week after that: the first post in a new series on worshiping and serving God from the heart. Illustration by Dave Baab. If you'd like to receive an email notice when I post on this blog, sign up under "subscribe" in the right hand column. This post originally appeared on the Godspace blog.)
Wednesday November 9 2016
"Hospitality is making others feel at home. Some folks make you feel at home. Others make you wish you were." – Arnold H. Glasow (1905-1998)
Arnold Glasow was a businessman and a humorist. The quotation I've highlighted here is both insightful and humorous—in a sad way. How tragic that all of us have people in our lives who we would just as soon spent very little time with.
One challenge raised by this quotation is how we can learn to show love to people who make us wish we were somewhere else. My answer has to do with love and limits. God's call to us in Christ is to try to love everyone we come into contact with. But, at the same time, Jesus says that his yoke is easy and his burden is light (Matthew 11:28-30). In those verses from Matthew, he says that we are to learn from him. Jesus did not spend all of his time with people who frustrated him. He spent time alone with his beloved Father. In the same way, we don't have to be martyrs and spend endless hours with people who we find difficult to love. We can put limits on the time we spend with certain people.
The second challenge this passage highlights is learning how to help people feel at home in our presence. This includes people we like and people we don't like. My husband Dave and I had a long conversation about what we view "home" to feel like, and we boiled our discussion down to two characteristics. Home, at its best, is a place where we feel safe from harm and able to be our true selves, to "let our hair down" and relax.
Here's a conversation where I did not feel safe and did not feel free to be myself.
Me (at three in the afternoon): I hope you don't mind. I usually have a snack at three.
The other person (significantly thinner than I am, who has never battled with weight, and who knows that I have): Oh, no, I never snack in the afternoon.
With that response, I felt unsafe, as if I cannot say what I need or want. And felt judged as a person who has found that snacking in the afternoon is a way to help me control my weight. I did not feel free to be myself with my unique needs.
What are some responses the other person might have made to create an atmosphere of safety and freedom to be myself?
Permission giving: "Feel free to have your snack now."
Curious in a way that indicates interest in my life: "What kinds of snacks do you like?"
Forthright but supportive in a general way: "I never snack in the afternoon, but isn't it interesting how different people's bodies work so differently?"
Supportive of my specific journey: "How great that you've learned a strategy that works well for you. I know you've worked so hard to deal with weight."
I've laid out four kinds of responses that I believe convey safety and acceptance of the other person:
1. permission giving
2. curious in a way that indicates interest
3. forthright but supportive in a general way
4. supportive of the other person's specific journey
I invite you to think of a conversation you've had with someone where you have wanted to help that person feel at home but haven't known how to do that. Use each of the four patterns I've suggested to imagine responses you could make.
"As God's chosen ones, holy and beloved, clothe yourselves with compassion, kindness, humility, meekness, and patience. Bear with one another. . . . Above all, clothe yourselves with love, which binds everything together in perfect harmony" (Colossians 3: 12-14).
(Next week: Breton fisherman's prayer. Illustration: Captain Cook's cottage in Melbourne by Dave Baab. If you'd like to receive an email when I post on this blog, sign up under "subscribe" in the right hand column.)
Thursday July 31 2014
"Home" has been a hugely contested, even painful, term for me. My father was an air force pilot and we moved 12 times in my first 15 years. We spent six of those years in Europe. I've never felt at home in the U.S., and I have never really felt at home anywhere. The word "home" has often made me feel uneasy and sad. My husband, who lived in one small town from birth until high school graduation, would often say to me, "Our true home is in heaven." I can give cognitive assent to that truth, but somehow it never helped me.
All this began to change in early 2011 when I read Crossings and Dwellings: A Theory of Religion. In it, Thomas A. Tweed argues that religion helps us create homes in four arenas: our bodies, the house we live in, our country, and the cosmos. He also says that religion helps us move between these homes.
My first personal response to Tweed's theory was focused on my body. I've struggled with weight all my life and have often felt as if my body betrays me by wanting foods that are not good for me. In recent years my weight has been more stable and closer to normal, and I have become more "at home" in my body. While reading Crossings and Dwellings, I began to see that the first "home" I need to nurture is my own body. And I could see ways I'd done that in recent years, without using that language to describe it.
Of course we know that God made our bodies, but that can feel a bit distant. God, way off in heaven, made this earth and each of us. The coming of Christ tells us that God is not far off in heaven but right here with us. In fact, God is right here with us in Jesus, who lived in a physical body just as we do. The New Testament gives us no hint that Jesus felt estranged from his body in any way. Instead, he seems to have felt at home in his body and this physical world, just as he felt at home in heaven and longed to return there.
The second personal application of Tweed's theory came later in 2011 when I had a six-month sabbatical from my teaching position in New Zealand. I split that time between Seattle, where I spent 30 years of my adult life, and Europe, where I had spent time in childhood. In those months of moving between past places where I'd lived, I realized that I have several homes, and that's okay. Seattle will always feel like home in one sense because I lived there longest. But my current hometown Dunedin, New Zealand, is wonderful, and I love many things about my house, my town and my adopted country. Dunedin feels like home now, in a way it didn't before 2011. And a part of my sense of earthly home will always be in Europe because of my childhood there.
For the first time in my life, in 2011 I felt at home in all these places, rather than feeling at home in none of them. My faith in God, who became flesh and lived on this earth, enables me to move between homes because Jesus through the Holy Spirit is present in all my homes. Because the Holy Spirit dwells inside me, and because my body is the home that I take with me wherever I go, God is present with me in every place creating a home for me. But actually, God is present in those places before I get there and after I leave. I can watch for his fingerprints everywhere I go, and he will enable me to feel at home there.
Immanuel, God with us, has changed my life in the past three years by helping me begin to feel at home in my body and by enabling me to experience various places as homes. My husband is right that our true home is in heaven, but Jesus brought that true home to earth in his flesh, and we are invited to dwell with him and let him dwell with us, truly at home in him, in our bodies, and in our houses and homelands.
(If you like this post, you can sign up for email notices every time I post something on this blog. The place to sign up is at the bottom of the right hand column. This post originally appeared on the Godspace blog.)