Lynne Baab • Tuesday December 20 2016
The fruit and vegetable stand down the street offers the opportunity to order some special foods for Christmas. What's on the list? Strawberries and raspberries. For my Northern Hemisphere readers, have you ever considered those fruits to be essential at Christmas?
Here in New Zealand, the ad flyers in December feature "Christmas specials" on picnic supplies, patio furniture and barbecues. The first time I saw one of those flyers, I had a profound sense of disorientation. Now, after almost a decade of living down under, I can see that Christmas in the summer offers some lovely fuel for contemplation.
A couple of years
...
Read full article »
Lynne Baab • Saturday December 20 2014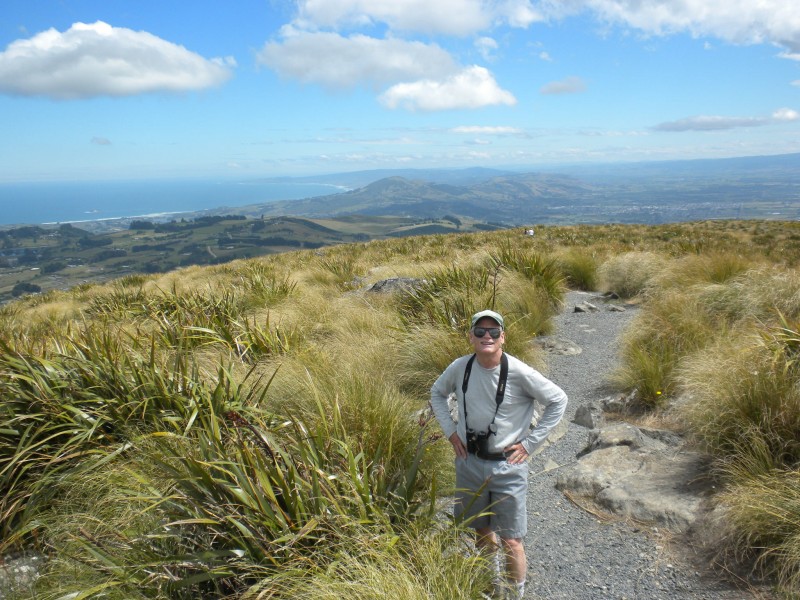 (On her Godspace blog, Christine Sine has an Advent series this year answering the questions: Who do I want to bring to the manger? Who might otherwise be excluded? Here's what I wrote in response to her invitation. The photo is my husband, Dave, on a Christmas hike in Dunedin, New Zealand, on the top of Flagstaff, 666 meters or 2185 feet.)
Who do I want to bring to the manger this Christmas? Who might otherwise be excluded or ignored? Here's my somewhat odd answer: my body.
Of course, my body isn't actually separate from myself, but sometimes it feels like it is.
...
Read full article »
NEW - Local Ministry: A Cord of Three Strands
Lynne Baab • Thursday May 30 2019

By Lynne M. Baab
AWARD WINNER - To be a Neighbour Must Include Listening
Lynne Baab • Friday February 5 2016

This article won a 2017 award from the Australian Religious Press Association for the best social justice article. Social justice didn't cross my mind as I wrote the article. I was just thi...