Lynne Baab • Wednesday December 30 2015
1. I "met" this poem when I was in my twenties, and it has remained my favorite Christmas poem: Mary's Song by Lucy Shaw
Blue homespun and the bend of my breast keep warm this small hot naked star fallen to my arms. (Rest... you who have had so far to come.) Now nearness satisfies the body of God sweetly. Quiet he lies whose vigor hurled a universe. He sleeps whose eyelids have not closed before. His breath (so slight it seems no breath at all) once ruffled the dark deeps to sprout a world. Charmed by dove's voices, the whisper of straw, he dreams, hearing no music from his other spheres. Breath, mouth, ears, eyes he is...
Read full article »
Lynne Baab • Saturday December 20 2014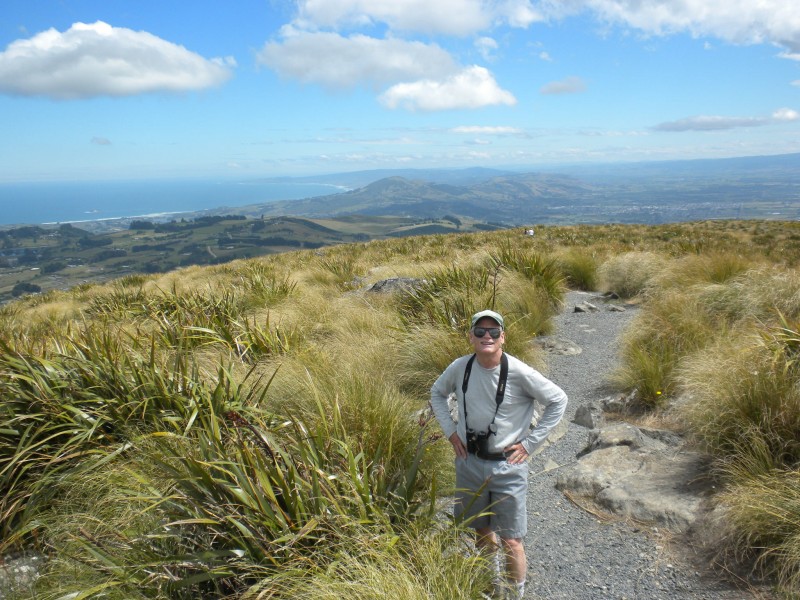 (On her Godspace blog, Christine Sine has an Advent series this year answering the questions: Who do I want to bring to the manger? Who might otherwise be excluded? Here's what I wrote in response to her invitation. The photo is my husband, Dave, on a Christmas hike in Dunedin, New Zealand, on the top of Flagstaff, 666 meters or 2185 feet.)
Who do I want to bring to the manger this Christmas? Who might otherwise be excluded or ignored? Here's my somewhat odd answer: my body.
Of course, my body isn't actually separate from myself, but sometimes it feels like it is....
Read full article »
NEW - Local Ministry: A Cord of Three Strands
Lynne Baab • Thursday May 30 2019

By Lynne M. Baab
AWARD WINNER - To be a Neighbour Must Include Listening
Lynne Baab • Friday February 5 2016

This article won a 2017 award from the Australian Religious Press Association for the best social justice article. Social justice didn't cross my mind as I wrote the article. I was just thi...