Lynne is a Presbyterian minister and author of numerous books and Bible study guides. She lives in Seattle. Read more »
Lynne recently spoke on "Spiritual Practices for Preachers" (recorded as a video on YouTube.) The talk is relevant to anyone in ministry and focuses on how to draw near to God simply as a child of God as well as engaging in spiritual practices for the sake of ministry.
Here are two talks Lynne gave on listening (recorded in audio form on YouTube): Listening for Mission and Ministry and Why Listening Matters for Mission and Ministry.
Lynne preached recently on Reverent Submission, trying to reclaim the word "submission," which has a bad rap in our time.
Soon before she left her position in New Zealand as senior lecturer in pastoral theology, Lynne recorded a one-minute video for her departmental website describing what's most important to her in her writing and teaching.
"Lynne's writing is beautiful. Her tone has such a note of hope and excitement about growth. It is gentle and affirming."
— a reader
"Dear Dr. Baab, You changed my life. It is only through God's gift of the sabbath that I feel in my heart and soul that God loves me apart from anything I do."
— a reader of Sabbath Keeping
Subscribe
To receive an email alert when a new post is published, simply enter your email address below.
Featured posts
Tags
Archive
Monday March 21 2016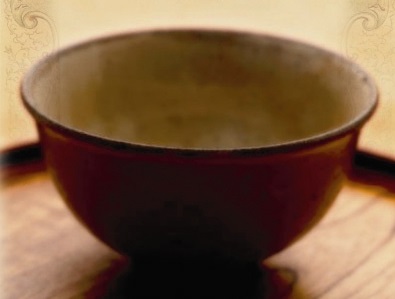 Anna is a skilled musician and music leader. A few years ago she felt called by God to fast from music for a year. She had no idea why, but the urging from God was strong. As the year went by, she found herself engaging in new forms of intercessory prayer. Now, long after the music fast ended and music is again a major part of her life, these forms of intercessory prayer have remained significant for her.
If you're hungry for more of God, try fasting. Anna describes fasting as "tying a ribbon around my finger to remember God." When we reach for the thing we are fasting from – food, coffee drinks, technology, music, shopping – we remember God is more important than those items or activities. We remember we are asking God to transform us and help us draw near.
Are you hungry for a deeper prayer life? Another person I interviewed for my book, Fasting, told me that whenever her prayer life seems stale, she fasts from news media for three days. Every time she reaches for the radio or newspaper, she prays instead. In the times when she would normally read the news online, she sits down with her Bible and prayer journal. She says that after three days of this pattern, she feels reconnected to God and recommitted to making prayer a central activity in her life.
Are you hungry for justice? Early Christians fasted from food in order to give that food to the poor. They drew on Isaiah 58:6-7 which defines a true fast as "to share your bread with the hungry." Mother Teresa recommended fasting from shopping and from favorite activities in order to save money to give to people in need.
Do you hunger for a clearer sense of God's priorities in your life? Consider fasting for a week from a favorite activity, such as Facebook, TV shows, movies, sitting in coffee shops or shopping. In the times that you would normally engage in those activities, do something different. Read your Bible, write in your journal, go for a walk in nature, or listen to music, and as you do that different thing, do some reflection on the pattern of your life and try to listen to God's voice in your reflections.
Fasting is for a season, not forever. The benefit of fasting is that it changes the patterns of our daily lives, which jars us into attentiveness. We become more perceptive of what God is saying to us and how God is leading us. Because the pattern of our life is disrupted temporarily, we notice unexpected things and we see ordinary things differently. We draw near to God in new ways.
Throughout much of Christian history, fasting involved abstaining from all food or certain food items. With the rise of eating disorders, many people need to avoid fasting from food. And with the rise of many aspects of life that give pleasure or fill large blocks of time, people today fast from a wide variety of activities in addition to food.
The purpose of fasting is not to prove anything to God or ourselves. Instead, its purpose is to clear away some clutter so we can better see God, hear God and serve God. Fasting helps us act on our hunger for more of God.
Questions for reflection:
1. Have you ever fasted? What kind of hunger in your life did it address?
2. How would you finish this statement? More than anything else, in my life I hunger for . . .
3. Is there something you could give up for a day or a few days (now, in Holy Week, or at some other time) that would make space for that thing you hunger for?
4. Write a prayer about something you hunger for.
If you'd like to receive an email update when I post on this blog, sign up under "subscribe" in the right hand column. This post first appeared on the Godspace blog.
Some resources on fasting:
My book, Fasting: Spiritual Freedom Beyond our Appetites
Articles about fasting posted on this website:
Gifts of Freedom: The Sabbath and Fasting
Freedom Isn't Free
Fasting: An Invitation to Spiritual Freedom
Fasting and Freedom
Fasting Today
Thursday October 9 2014
I've decided to fast for a while from national and international news. I don't view this as a long-term plan, because I'm committed to knowing what's going on in the world so I can pray. But for right now, I'm going to see what 1-2 months without news feels like. In the past few months I've been feeling increasingly overwhelmed and demoralized by the news: Syria, Iraq, Hong Kong, Ebola, the abducted girls in Nigeria and on and on.
The last time I felt this way, I took a different path, and I wrote about it in a blog post right after the tsunami in Japan in 2011. I'm going to re-post what I wrote, even though some of the specifics are out of date, because my response in 2011 is another good option. Re-reading this post is a bit of a time tunnel, and it shows how the deeply disturbing events at one stage get a bit lost with the passing of time.
Here's what I wrote in March 2011: A LOT is going on in the world these days. The earthquake in Christchurch and the earthquake and tsunami in Japan with the attendant nuclear fears. The brand new war – or is it just "air strikes"? – in Libya. Agitation for democracy in numerous other countries. Elections, wars, unrest, flooding and environmental disasters elsewhere.
How can we summon up the enthusiasm to pray for yet one more huge and pressing need? How can we pray wisely?
I got some advice 25 years ago that I think I need to resurrect now. In the mid 1980s I was engaged in a steep learning curve about Christian relief and development ministries around the world. Someone told me to learn as much as I could, but with respect to financial contributions and prayer, to narrow my focus. Many times, I have passed that same advice onto others: Pick one country or part of a country to pray for and contribute to. Or pick one kind of ministry – wells, microcredit, education, medical, etc. – on which to focus your contributions and prayers. Don't feel you have to care passionately about everything, because you simply can't. Trying to care about too much results in compassion fatigue, which leads to caring about nothing.
I wonder if that isn't good advice right now. I was praying frequently and passionately for the people of Christchurch until the events in Japan and Libya came along. Now I find I'm not praying for any of them very often because I am frankly overwhelmed at the needs.
This morning I learned about a colleague in Christchurch, the minister of an inner city congregation. I had spoken to her some months ago, and she told me that after the earthquake six months ago, her building was so severely damaged that the congregation was facing difficult decisions about the future of that building. She described how stressful it was.
This morning I found out that she can't get into her office at the church, because the building is in the zone of the city that is still not accessible after the recent quake. In addition, her home was so severely damaged by the recent quake that she can't live there. Mercifully, she has access to her home, so she can get stuff out. However, the things she need in her church office continue to be completely inaccessible.
Maybe I need to pray for her and her congregation, and trust that God is raising up other people to pray for Japan and Libya and all the other hot spots that are in the news. It would be better for me to pray for her and her congregation than not to pray at all, and I am humbled to realize how frozen I've been in the past couple of weeks as I've tried to pray and then stopped right away. I've been so overwhelmed I haven't known where to start.
If you've been feeling overwhelmed or frozen like I have, what one situation might God be calling you to pray for?
(This post originally appeared on the Gathering Voices blog, sponsored by the Thoughtful Christian. If you'd like to get email alerts when I post something here on my blog, sign up under "subscribe" in the right hand column.)
Saturday July 19 2014
As an adult, I have seldom prayed the Lord's Prayer as a part of my personal prayer life, and I have not been in churches that use it regularly. Therefore, I simply haven't thought of it very often. Earlier this year, a local minister asked me to preach as a part of his series on the Lord's Prayer. Could I please do a sermon on how the Lord's Prayer might inform our spiritual practices, he asked. So I began pondering that question.
In my first post on this topic, I wrote about the invitation to intimacy conveyed by the prayer. In this post I want to ponder the intercessory portion of the Lord's Prayer: "Give us this day our daily bread. And forgive us our debts, as we also have forgiven our debtors. And do not bring us to the time of trial, but rescue us from the evil one" (Matthew 5:11-13, NRSV).
I'm struck, right off, by the simplicity of this prayer. In a consumer age, when we are assaulted by ceaseless advertisements designed to create desire, this prayer is lean and spare, focused on essential needs. These intercessions, recommended by Jesus, make me want to be sure my prayers are focused on what really matters – what I need – and not on what the consumer culture tells me I want.
Two spiritual practices that have helped me detach from the consumer culture the most are Sabbath keeping and fasting.* Keeping a Sabbath gives me a day off every week from striving, from pushing hard, from believing I am essential and necessary. That step back from my everyday life enables me to separate needs from wants more easily. Fasting – from food or from other things like entertainment media, electronic devices, or shopping – creates space for prayer and clear thinking and for understanding my need for God.
The Lord's Prayer also indicates the high priority Jesus puts on forgiveness. In an age when many church worship services no longer include a confession of sin, we need to make time in our personal prayer life to acknowledge our sin to God. This can happen silently in prayer alone, in prayer times with family members or small groups, while journaling or walking or singing a song about forgiveness. Confessing sin with some regularity requires intentional effort in our self-focused world.
Jesus couples two things: asking God for forgiveness and forgiving others. The first is challenging, and the second is sometimes next to impossible, which reveals our need for God's help. These requests in the Lord's Prayer trigger in me an awareness of my deep need for God. I need God's help to know how to pray and what to pray for, to grow in praying in ways consistent with God's priorities and not centered only on my own desires. I need God's help to face my sins and particularly to forgive others. I need God's help to desire not to follow evil paths.
What are the spiritual practices in your life that help you acknowledge and express your need for God? Which spiritual practices help you take steps to forgive others? In what setting do you pray most readily for forgiveness? In what ways do your prayers reflect your own needs, and the needs of others, and in what ways do your prayers reflect your desires? Which spiritual practices help you resist the consumer culture? These are just a few of the questions I think about when I read or pray the intercessions in the Lord's Prayer.
(*If you'd like to learn more about the Sabbath or Fasting, I've written a book on each of those topics: Sabbath Keeping and Fasting: Spiritual Freedom Beyond Our Appetites. I've also written numerous articles about those two spiritual practices, which you can find on the articles page of this website. The Lord's Prayer and spiritual practices, part 1, is available here. If you like this post, you can sign up for email notices every time I post something on this blog. The place to sign up is at the bottom of the right hand column on this webpage. This post originally appeared on the Thoughtful Christian blog, Gathering Voices. )