Friday May 31 2019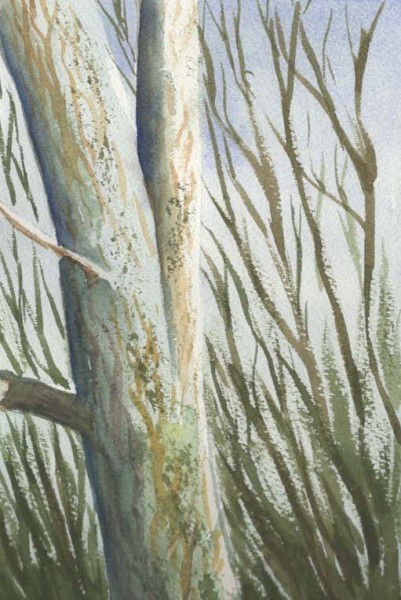 I fell in love with the book of Jeremiah in my early twenties. Ever since I hit puberty, I had felt that my emotions were unruly, confusing and sometimes overwhelming. I found a soul mate in Jeremiah, who (in God's presence) cursed the day he was born and even cursed the man who brought the news of his birth to Jeremiah's father. Jeremiah shouts at God, "Why did I come forth from the womb to see toil and sorrow, and spend my days in shame?" (Jer 20:14-18).
Talk about unruly emotions!
Jeremiah obeys his call to be God's prophet, but he is not at all happy about it, and he pours out his frustration to God in three passionate prayers (Jeremiah 12:1-4, 15:15-18 and 20:7-18).
The prayers are noteworthy because mixed into the complaints and anger are statements of trust and faith. "My heart is with you," Jeremiah affirms (Jer 12:3). In chapter 15 he says, "O Lord, you know; remember me and visit me,and bring down retribution for me on my persecutors" (verse 15). And in the middle of his long complaint in chapter 20 are these words: "Sing to the Lord; praise the Lord! For he has delivered the life of the needy from the hands of evildoers" (verse 13).
Jeremiah's complaint at the beginning of chapter 12 is followed by a long response from God. I wonder if dialog with God, described in so many places in the book of Jeremiah, is part of why Jeremiah can affirm trust and faith in the midst of the deep pain he expresses.
In addition, the prophecy that God gave to Jeremiah contains numerous mentions of God's compassion, mixed in with the vivid and powerful statements of judgment that Jeremiah is famous for. The reminders of God's compassion must have influenced the prophet personally. Here's an example. God describes "plucking up" the people of Israel from their land, a form of judgment for sin. Then God says, "And after I have plucked them up, I will again have compassion on them, and I will bring them again to their heritage and to their land" (Jer 12:15).
I wrote last week that in our prayers we must balance direct requests with submission to God's purposes. I said that we are called to both entreaty AND submission. We must pray with sincerity AND assent to the purposes of God, candor AND surrender.
God also invites us in our prayers to balance honest expression of emotion – even what we consider to be negative emotions – with statements of praise, thankfulness and submission.
Like Jeremiah's, our honest expressions of emotion might include complaining and pain. They might involve deep lament at something going on in our lives or in the lives of people we love. They might include passionate expressions of sadness about world events or people in need on the other side of the world.
But, that pain we're expressing is not the whole story. Sometimes we are so sad we have to wait for God to give us encouragement, but even in those cases we can expect that God will bring eventual comfort. Sometimes we can find the energy to shift our thoughts to the blessings we have, all of which come from the hand of God.
"Lord, you know" (Jer 15:15) may be one of the most helpful ways to balance pain and faith. Whatever we are feeling, God knows about it and enters into it with us. My husband's sister died last week, and we have just returned from her funeral in Ohio. I'm grieving with her husband, daughter, grandchildren and great-grandchildren, as well as with my husband. Lord, you know.
Almost every day I see homeless people on the streets of Seattle, and I grieve. Lord, you know. I'm thinking of children starving to death in Yemen and in other countries, crop failures in Central America that send refugees north, and a piece of plastic found at the bottom of the Mariana Trench. All of this hurts. Lord, you know. My heart is still with you.
Next week: creative prayer as pressing pause. Illustration by Dave Baab. If you'd like to sign up to receive an email when I post on this blog, sign up under "subscribe" below (for cellphones) or in the right hand column of the webpage (for laptops).
I've posted a new article on my website, "Local Ministry: A Cord of Three Strands." In it I'm arguing that in this increasingly secular time, local mission must be woven together with pastoral care and spiritual practices in new ways. The article was originally published in the Christ and Cascadia online journal.
Thursday July 23 2015
I've been writing about ACTS prayer (adoration, confession, thanksgiving, supplication). Last week I compared ACTS prayer to the Psalms, and noted that lament prayers are common in the psalms, but ACTS leaves no room for lament. In fact, lament is pretty rare in most kinds of prayer today.
A few weeks ago I was on our church's roster to do the "prayer for others" in Sunday worship, and I decided to try a lament. I chose a psalm of lament, Psalm 10. That week I had read a powerful article about the record number of displaced people in our time. It seemed to me that displaced people feature in so many sad news items these days: the people dying in boats in the Mediterranean and in the seas in Southeast Asia, the victims of violence in so many countries, and those who suffer the most from income inequality. So I paired the psalm with the news article. Be sure to note that this lament, like most, makes a flip at the end, expressing trust in God despite the situation being described.
For the "prayer for others," here's what I read:
Why, O Lord, do you stand far off?
Why do you hide yourself in times of trouble?
In arrogance the wicked persecute the poor—
let them be caught in the schemes they have devised.
For the wicked boast of the desires of their heart,
those greedy for gain curse and renounce the Lord.
In the pride of their countenance the wicked say, 'God will not seek it out';
all their thoughts are, 'There is no God.'
UNITED NATIONS — Nearly 60 million people have been driven from their homes by war and persecution, an unprecedented global exodus that has burdened fragile countries with waves of newcomers and littered deserts and seas with the bodies of those who died trying to reach safety.
The new figures, released by the United Nations refugee agency, paint a staggering picture of a world where new conflicts are erupting and old ones are refusing to subside, driving up the total number of displaced people to a record 59.5 million by the end of 2014.
The wicked prosper at all times;
your judgements are on high, out of their sight;
as for their foes, they scoff at them.
They think in their heart, 'We shall not be moved;
throughout all generations we shall not meet adversity.'
Their mouths are filled with cursing and deceit and oppression;
under their tongues are mischief and iniquity.
They sit in ambush in the villages;
in hiding-places they murder the innocent.
Half of the displaced are children.
Nearly 14 million people were newly displaced in 2014, according to the annual report by the Office of the United Nations High Commissioner for Refugees. In other words, tens of thousands of people were forced to leave their homes every day and "seek protection elsewhere" last year, the report found.
That included 11 million people who are scattered within the borders of their own countries, the highest figure ever recorded in the agency's 50-year history.
Their eyes stealthily watch for the helpless;
they lurk in secret like a lion in its covert;
they lurk that they may seize the poor;
they seize the poor and drag them off in their net.
They stoop, they crouch,
and the helpless fall by their might.
They think in their heart, 'God has forgotten,
he has hidden his face, he will never see it.'
Tens of millions of others fled in previous years and remain stuck, sometimes for decades, unable to go home or find a permanent new one, according to the refugee agency. They include the more than 2.5 million displaced in the Darfur region of Sudan, and the 1.5 million Afghans still living in Pakistan.
When refugees flee their own countries, most of them wind up in the world's less-developed nations, with Turkey, Iran and Pakistan hosting the largest numbers.
One in four refugees now finds shelter in the world's poorest countries, with Ethiopia and Kenya taking many more refugees than, say, Britain, France, the United States or New Zealand.
Rise up, O Lord; O God, lift up your hand;
do not forget the oppressed.
Why do the wicked renounce God,
and say in their hearts, 'You will not call us to account'?
But you do see! Indeed you note trouble and grief,
that you may take it into your hands;
the helpless commit themselves to you;
you have been the helper of the orphan.
Break the arm of the wicked and evildoers;
seek out their wickedness until you find none.
The Lord is king forever and ever;
the nations shall perish from his land.
O Lord, you will hear the desire of the meek;
you will strengthen their heart, you will incline your ear
to do justice for the orphan and the oppressed,
so that those from earth may strike terror no more.
(If you'd like to receive an email when I post on this blog, sign up in the right hand column under "subscribe.")