Thursday November 24 2016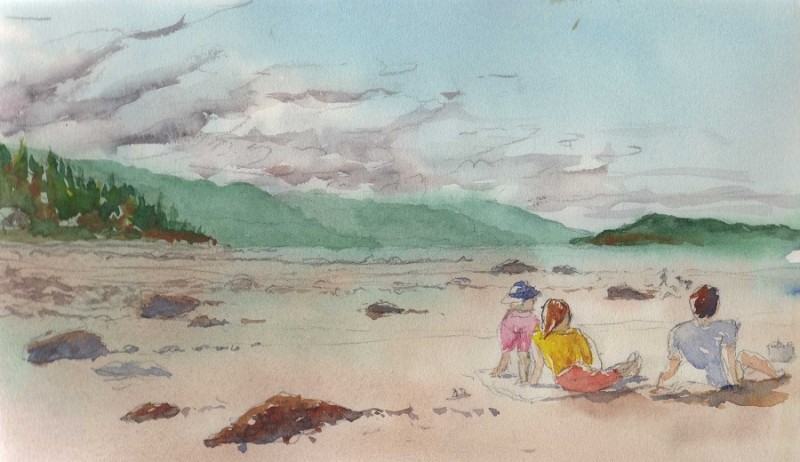 "Attention is the rarest and purest form of generosity."—Simone Weil
I've used Simone Weil's words often when I write or teach about listening. When we listen well, we are paying attention to another person's priorities, values, feelings and thoughts.
The notion of paying attention includes listening, but attention matters in many other areas of life.
"Can one reach God by toil? He gives himself to the pure in heart. He asks for nothing but our attention."—William Butler Yeats
This Yeats quotation is wonderful to ponder, journal about or discuss in a group. What does it look like to pay attention in the way Yeats is describing here? I bet a group could list a couple dozen ways, including paying attention to what God is doing in the lives of the people around us, noticing answers to prayer, and being attentive to the ways God speaks to us through nature, the Bible, our conscience and other people.
I would also love to discuss with a group the connection Yeats highlights between purity of heart and paying attention. How are purity of heart and paying attention related?
"Instructions for living a life: Pay attention. Be astonished. Tell about it."—Mary Oliver
Maybe Mary Oliver's words illuminate the connection between purity of heart and attention. To pay attention and be astonished requires some level of simplicity, a kind of humility or purity of heart that enables us to respond with wonder and astonishment.
Mary Oliver indicates that speech should follow attention and astonishment. I wrote a few weeks ago about paying attention to specific things other people do, so that we can give compliments that reflect precisely what we have seen, rather than general compliments like "good job." So I would argue that one major form of doing what Mary Oliver suggests is helping others see what we see in them and in their actions.
A second form of speaking about what we have noticed and been astonished by involves witnessing. When we pay attention to what God is doing in our lives and in others' lives, when we are astonished and grateful at what God has done, it is natural for us to speak about what we have experienced.
I have always believed that some Christians have spiritual gifts in evangelism (which I do not have), but that all Christians are called to be witnesses to what we have seen, heard and experienced in our life with God. Several years I wrote an article on that subject, and I just dug it out and posted in the articles section of this website. You can read it here.
The final quotation for this post focuses on the attitude of heart that is required for us to pay attention to where God is and what God is doing in every situation.
"Lord, give me an open heart to find you everywhere."—Mother Teresa
How can we do what Mother Teresa suggests here – find God everywhere – unless we are paying attention? Her words are a prayer, and her prayer acknowledges that we need God's help to have the kind of open heart that looks for God.
(Next week: Desmond Tutu on hope. Illustration by Dave Baab. If you'd like to receive an email when I post on this blog, sign up under "subscribe" in the right hand column.)
This is the 13th post in a series on quotations I love. Here are the earlier posts:
Breton Fisherman's Prayer
Arnold Glasow on feeling at home with people
A. W. Tozer on worship that illuminates work
The Jerusalem Talmud on enjoying good things
Thomas Aqinas on loving people we disagree with
Paul Tournier on building good out of evil
Thomas Merton on our transparent world
Moving from intending to pray to actually praying
Eugene Peterson on paying attention
Regret and fear are thieves
Rick Warren on love and disagreement
Henri Nouwen on being beloved
Thursday October 6 2016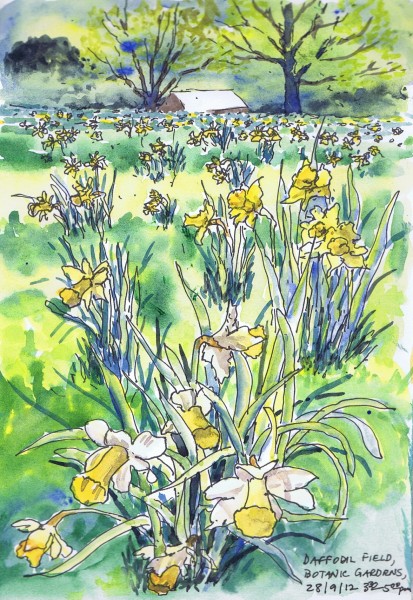 "Life is this simple: we are living in a world that is absolutely transparent and the divine is shining through it all the time. This is not just a nice story or a fable, it is true."
—Thomas Merton
I love the idea of a transparent world. I love thinking about ways I can see God's character, beauty and creativity "shining through" the things, people and events of our world. But I'm not wild about the word "divine." I looked up the word, and found two definitions: (1) like God and (2) very pleasing, delightful. This makes me wonder if "divine" is the right word for what Thomas Merton is trying to say here. I think he's saying that God shines through this transparent world. What we see shining through is not something like God. It is God.
The definition of divine, "very pleasing, delightful," is worth pondering. Christians have majored on intercessory prayer, not prayers of praise and thanks. Maybe if we looked more carefully at the world around us to see the pleasing and delightful aspects, we would see God's presence more clearly and engage in more prayers of praise and thanks. (I wrote two weeks ago about a Eugene Peterson quotation about paying attention.)
While I was thinking about what I wanted to say about Merton's words, I happened to look through my vast collection of quotations to find some more to use in the weeks to come. I found two that echo Merton's thoughts.
Earth's crammed with heaven,
And every common bush afire with God;
But only he who sees, takes off his shoes,
The rest sit round it and pluck blackberries.
—Elizabeth Barrett Browning [1]
"God's love is the water we drink, the air we breathe, and the light we see. All natural phenomena are different material forms of the love of God. . . . God's love surrounds us, but we do not feel it, anymore than we feel the pressure of the atmosphere.
—Ernesto Cardenal, Abide in Love
These last two quotations imply that it's not easy to see God's love surrounding us or to recognize common things "afire with God." Part of what I love about all the talk about mindfulness these days is the encouragement to stop right now, in this moment, and pay attention. For the rest of this post, I'll write about the ways I have recently seen God's love surrounding me and common things afire with God. Maybe my words will encourage you to write down (or draw! sing!) some of the places where you have seen God shining through the transparent world.
1. Flowers. It's spring in New Zealand, and we've got trees and bushes covered with flowers. We're at the end of the daffodils and the beginning of the tulips. We've had a bunch of sunny days in a row, and when I see sunlight shining through blossoms, I see God's creativity and beauty.
2. Birds. I recently visited an aviary, and the colors of the parrots and parakeets made me smile. We have three blackbirds nesting in trees near our house, and it's been a delight to see the mama birds flying back and forth with bits of grass in their beaks, while the papa birds stand sentinel. God created beautiful birds.
3. Activists. I feel shame and guilt at how little activism I have done over my lifespan to fight for things I care about. I love to read about activists, and I often see God's passion and energy in them.
4. Children. Their pure skin, clear eyes and energetic movements give me deep joy, and I rejoice that God made such diversity in his children.
5. Poetry. Such creativity with words must reflect the creativity of God.
6. Art. Colors, shapes, lines curved and straight. I thank God that he gave us eyes.
7. Human kindness. I love seeing people extend love and care to others, reflecting God's character in their actions.
I could list so many more: skies, clouds, the moon and stars; baby lambs and ducklings; chocolate, fruit, a good salad, roast beef; cool water to drink, warm water for bathing, a fluffy towel and clean clothes; dogs, cats and other pets; my home, my desk, my bed, the sofa, the kitchen, the table where we eat.
I'm sure you'll think of other things. To paraphrase Thomas Merton: We are living in a world that is absolutely transparent and God's character, beauty and creativity are shining through it all the time. Our job is to pay attention.
(Next week: Paul Tournier on bringing good out of evil. Illustration by Dave Baab. If you'd like to receive an email when I post on this blog, sign up under "subscribe" in the right hand column.)
[1] The quotation comes from a poem entitled "Aurora Leigh," which you can read here.
Tuesday February 17 2015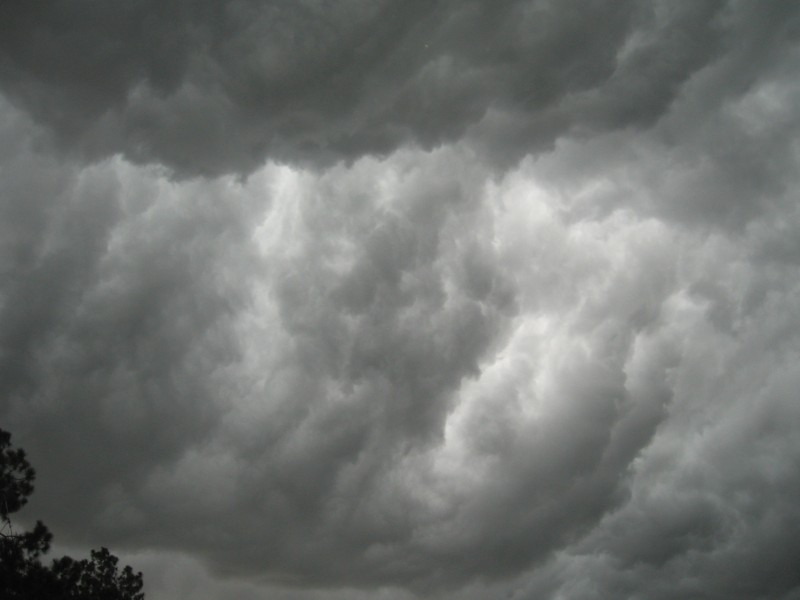 A couple of years ago, in a moment of air-headedness, I ran my car into a post in a parking lot. The wheel well collapsed into the wheel. After calls to our insurance company and a body shop, I found myself in the cab of a tow truck.
I asked the driver, a man about 40 years old, where he was from, and learned he had been born and raised in the same suburb of Dunedin, New Zealand, where he now lives. I asked him if he had lived anywhere else, and he said he had spent a few years in Brisbane, Australia, where the consistently sunny weather drove him crazy.
He said he likes the rapid changes in weather that we experience here in Dunedin. "Just look at that sky," he enthused. "It's gorgeous. All those clouds. That's what I missed in Brisbane."
I glanced at the sky. "All those clouds" were, from my point of view, gray and drab. Admittedly, I was probably a bit shell shocked from hitting the post and hearing that awful crunch of breaking plastic, but it was not the sort of sky that I could imagine getting enthusiastic about.
The driver dropped me, and my beleaguered car, at the body shop. I picked up a loaner car and made my way home. At the first stop light, I looked at the sky again. I noticed the variations in the shades of gray within the towering clouds, and the small peeks of blue sky and yellow light around the clouds. The tow truck driver had been right. The clouds were beautiful. In order to see the beauty, I needed to look closely.
A Jewish Sabbath prayer goes like this: "Days pass, years vanish, and we walk sightless among miracles." I don't know if I'm better at sightlessness than other people, but I do know I'm exceptionally good at it.
The Sabbath has been one spiritual practice in my life that has slowed me down enough to look at the beauty of the world God made and at the miracles God continues to perform. I don't think it's any accident that the Jewish prayer about walking sightless among miracles is a Sabbath prayer. I've written a book and a lot of articles about sabbath keeping, enabling me to reflect on that particular spiritual practice as a way to be more attentive to God's world and work around me. I still keep a sabbath, and it has been one of the joys of my life.
In the past few years I've been broadening out to consider other spiritual practices that encourage attentiveness and mindfulness:
Pausing to take a deep breath, then focusing on my surroundings for a few moments.
At the end of each day, looking back over my day for signs of God's presence (the prayer of examen).
Saying grace at meals in a way that is not perfunctory but actually involves a few moments of attention to the smells and look of the food I'm about to eat.
Lent begins this week, and Lent is a great time to try a new habit or pattern or practice to help us draw near to God. This idea of attentiveness or mindfulness isn't new for me, but I still need it desperately. I need the joy and peace that comes from seeing God's gifts and God's hand in my life. For Lent this year, I'm going to focus on attentiveness.
Here's my question of the day: what helps you notice God's goodness surrounding you?
(To receive an email update whenever I post on this blog, sign up in the right hand column under "subscribe." This post originally appeared on the Thoughtful Christian blog, Gathering voices.)