Lynne is a Presbyterian minister and author of numerous books and Bible study guides. She lives in Seattle. Read more »
Soon before she left her position in New Zealand as senior lecturer in pastoral theology, Lynne recorded a one-minute video for her departmental website describing what's most important to her in her writing and teaching.
Lynne spoke last year on "Spiritual Practices for Preachers" (recorded as a video on YouTube.) The talk is relevant to anyone in ministry and focuses on how to draw near to God simply as a child of God as well as engaging in spiritual practices for the sake of ministry.
Here are two talks Lynne gave on listening (recorded in audio form on YouTube): Listening for Mission and Ministry and Why Listening Matters for Mission and Ministry.
"Lynne's writing is beautiful. Her tone has such a note of hope and excitement about growth. It is gentle and affirming."
— a reader
"Dear Dr. Baab, You changed my life. It is only through God's gift of the sabbath that I feel in my heart and soul that God loves me apart from anything I do."
— a reader of Sabbath Keeping
Subscribe
To receive an email alert when a new post is published, simply enter your email address below.
Featured posts
Tags
Archive
Thursday March 3 2016
As John pointed out in his story about visiting a Benedictine monastery, work and prayer are linked in monastic life in a compelling way. Benedict, with his very practical view of life, saw clearly that most people find it very difficult to pray all day long. Work is the best way to fill the time when not praying. And yet work is more than something to fill time or make money; work is the fruit of prayer, a sacrifice to God, and a way to make Christ known in the world.
How greatly this view of work differs from the view that predominates in Western culture! Our culture encourages us to believe that our value and worth lie in our work. We are urged by our culture to a kind of franticness about work; more is always better and it takes a concerted effort to push towards ever-increasing productivity.
Writing about monastic living in her book Cloister Walk, Kathleen Norris notes that "in our culture, time can seem like an enemy: it chews us up and spits us out with appalling ease. But the monastic perspective welcomes time as a gift from God, and seeks to put it to good use rather than allowing us to be used up by it."The peaceful attitude toward work described by so many when they visit monasteries flows out of the monastic sense of time: if God calls us to do something, there will be enough time to do it, because God is the Lord of time. This perspective feels like cool water in a desert land for those people at midlife who are overwhelmed, overworked, and just plain too busy.
Hospitality is one kind of work that most monasteries embrace. Benedict put a high value on hospitality, urging monks and sisters to view strangers as Christ himself coming to stay. Guests are to be received as they are and for who they are. There is no mandate to require guests to participate in any of the monastery's activities. At the same time, there is no interruption of the monastery's rhythm because of the presence of guests.
This style of exercising hospitality again demonstrates the kind of balance that Benedict taught: welcoming people just as they are, while continuing to exercise the personal and communal disciplines that God has set forth. I see a great challenge for my own life in this kind of hospitality. When I try to welcome people into my home or into my life, I often give up too much of myself and my own priorities in the process. I love the challenge of Benedictine hospitality that calls me to a kind of serenity as I open my life to others, all the while keeping hold of the disciplines and patterns God has called me to.
In recent years, many new books on hospitality have appeared, linking hospitality to Christian ministry. These books have helped many to realize how precious are our times with family and friends. In addition, as we realize that many of our blessings are not shared by others, we can grow in extending hospitality to those who cannot reciprocate. In the midst of frantic, overscheduled days, a commitment to hospitality can be difficult to embrace. Yet the simplicity of a conversation over a meal continues to be attractive and can help us connect with values that come from deep inside our hearts and souls.
This is the eighth post in a series on Benedictine spirituality. The earlier posts were
Embracing Structure
John's Story
Who was Benedict?
Monastic living in ordinary life
The first vow, stability
The second vow, conversion of life
The third vow, obedience
Next week focuses on paradox and balance in Benedictine spirituality. Excerpted from A Renewed Spirituality: Finding Fresh Paths at Midlife (InterVarsity Press, 2002), copyright © Lynne Baab.
If you'd like to get an email when I post on this blog, sign up under "subscribe" in the right hand column.
For further reading:
Paul Wilkes, Beyond the Walls: Monastic Wisdom for Everyday Life (New York: Doubleday, 1999).
Timothy Fry, OSB, editor, The Rule of St. Benedict in English (Collegeville, Minn,: The Liturgical Press, 1981).
Elizabeth Canham, Heart Whispers: Benedictine Wisdom for Today (Nashville: Upper Room, 1999).
Esther de Waal, Living with Contradiction: An Introduction to Benedictine Spirituality, (Harrisburg, Pa.: Morehouse, 1989, 1997).
Kathleen Norris, The Cloister Walk (New York: Riverhead Books, 1996).
Dennis Okholm, Monk Habits for Everyday People: Benedictine Spirituality for Protestants (Grand Rapids: MI: Brazos Press, 2007).
Gifts of Freedom: The Sabbath and Fasting, article by Lynne Baab that draws on her monastery visits.
Friday May 15 2015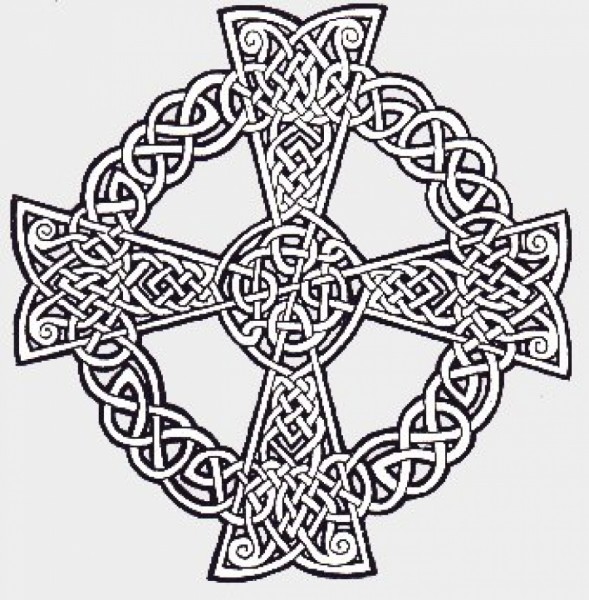 Celtic culture was monastic and communal. Villages centered around small monasteries, and prayer and devotion of the monks contagiously spread into village life. Ordinary village people often prayed the daily offices – the liturgical daily prayers at set times – with the monks or at home with their families. The pattern of each day was punctuated with calls to prayer at specific times. This created a rhythm in each day, as well as a rhythm over the course of the year as the prayers changed to reflect the church calendar.
The Celts embraced community in part because they were so aware of their connection to angels and saints. The Celts' "thin places" reflected their awareness of the ways the supernatural realm touches the physical realm; the angels and saints, to the Celts, were close by at certain times and in certain places. This gave them a sense of community with the angels and saints, and that sense of community spilled over into community with the people around them.
The Celts looked for people to act as mentors for them, and they called those mentors "soul friends." Having a soul friend was an integral part of living in community. In our day, more people are finding great help from working with a spiritual director, a person to meet with on a regular schedule, perhaps monthly, who helps us discern the hand of God in our lives. A partner on the journey feels like a helpful support.
Women were valued as leaders in Celtic Christian society, and the female leaders of monasteries for women were regarded with as much respect as the male leaders of monasteries. Brigid of Kildaire and Hilda of Whitby are just to examples of women who founded monasteries and were viewed as leaders in the wider Christian community. [1] The leadership of women, along with the partnership between men and women, was one of the aspects of Christian community that was lost when the church in Celtic lands became more connected to the Roman church.
Celtic Christians embraced the importance of hospitality, aware that the way they treated strangers mirrored the way they treated Christ. According to Sister John Miriam Jones, they "treasured the sacramental understanding, 'Christ in friend and stranger.'" [2] The Celts exercised community as a community.
Celtic Christians also valued mission very highly. Sister Jones writes,
Celtic monks had a compulsion to share the joy of their consciousness of the Holy Three and of God's creation. The gospel dictum of mission allowed such sharing, and they seemed possessed by that call. . . . Within their passionate style of evangelization was a sensitivity to the human dignity of those they encountered. . . They respected the responses of those who resisted. Ultimately missionary efforts were viewed as the Holy Spirit's domain, so despite the intensity of their work, the results were accepted with humility and abandonment. [3]
Mission was viewed as a calling of the community, and mission efforts were undertaken by the community.
Another aspect of Celtic Christian community, which may seem unusual to us, is their embrace of silence. Silence was an important discipline in the Celtic monastic tradition, and that tradition influenced everyday life outside the monasteries. We may find it easy to believe that community always involves a lot of communication; the Celts embraced silence as a form of communication with God that forms one of the foundations for community life.
This blending of silence and community can sound attractive at many stages and phases of life. Time to think and pray, and time to reflect, become important at certain times. The security of the embrace of the community, to uphold us and encourage us as we reflect, think and pray, feels like a wonderful balance.
The Celts' practice of their faith was so integrated and wholistic. Hospitality, mission, art, connection to the earth, women and men serving together, silence and community were all woven together as a seamless garment. Their unified faith that spread into every aspect of life can be a tremendous model for us as we seek to live in relationship with God in our fragmented culture.
[1] Bruce Reed Pullen, Discovering Celtic Christianity (Mystic, Conn: Twenty-Third Publications, 1999), 72-79, 122-130.
[2] Sr. John Miriam Jones, S.C., With an Eagle's Eye (Notre Dame, Ind.: Ave Maria Press), 28.
[3] Ibid., 58-59.
(This post is excerpted from A Renewed Spirituality: Finding Fresh Paths at Midlife by Lynne M. Baab. Copyright © Lynne M. Baab. If you'd like to receive an email whenever I post on this blog, sign up in the right hand column under "subscribe.")
Other posts on Celtic Christianity:
Tuesday August 5 2014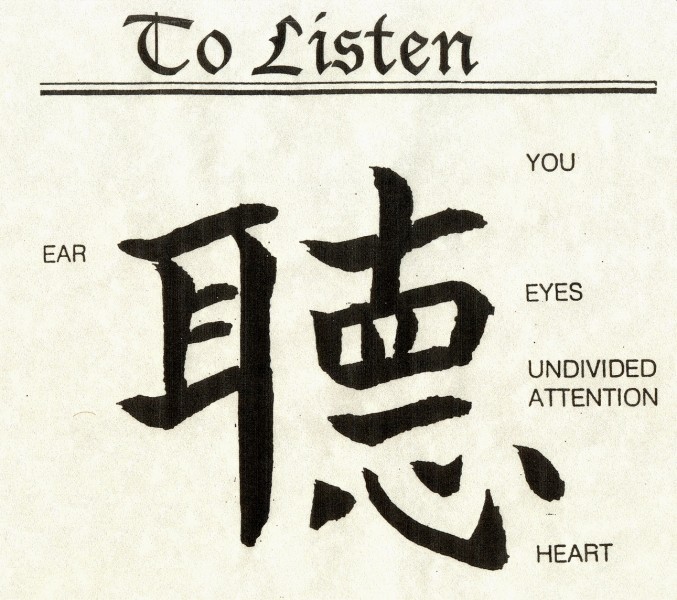 I view listening as a key skill for hospitality in all its forms. Imagine a traditional hospitality setting: you are offering a traveler a place to sleep. "What do you need right now?" you ask. "A shower? A nap? The wifi password? A cup of tea?" You listen to the response and try to meet the traveler's need. In addition, you may need to listen to subtle cues that help you know what the traveler needs.
Meal times are another typical hospitality setting, and listening plays a key role in mealtime conversations. I have sat through many meals where one person is talking, talking, talking . . . taking up all the air time and dominating the conversation. And I have enjoyed many meals where the host or someone else draws people out and listens carefully. A world of difference!
The connections between listening and hospitality go far beyond lodging and meals, however. I have a very broad definition of hospitality (which I described in a post on the Godspace blog). I see hospitality as an open stance toward others, a receptivity to who they are and what they have to offer. I see hospitality as a welcome to others that can happen in a short conversation or a long-standing relationship. This kind of welcome and receptivity requires good listening skills and the willingness to stop talking long enough to hear deeply from the other.
One of the obstacles to this kind of listening comes from our fears that if we listen deeply and carefully to someone we disagree with, we will be communicating tacit agreement to their perspective. Imagine I have just met someone new in my workplace, and a few random comments she makes leads me to believe she practices a religion very different from mine. If I draw her out about her religious practices, will she think I agree with them? Or perhaps she expresses a political opinion diametrically opposed to mine. If I draw her out about her political convictions, will she think I give assent to them?
The authors of a communication textbook write, "There is a difference between understanding and agreeing with a speaker. We need to develop new psychological habits that encourage us to keep an open mind and a positive attitude to the motivation behind what is communicated to us orally."[1]
These communication scholars might recommend language like this: "Tell me about X" (when X is the thing I profoundly disagree with). "Tell me what motivated you to get involved." We indicate our openness to understanding what lies behind the other person's commitment. We open ourselves to the other person's story. At some point in the conversation we are free to say, "Wow, I don't agree with the conclusion you came to, but it's very interesting to see where your convictions came from. Tell me more about how you got there."
As long as we believe that listening implies agreement, our ability to be truly hospitable to the people we meet will be truncated. We won't listen well because we will be fearful that we will hear something we disagree with and that we won't know how to respond. All of us can grow in believing that listening does not imply agreement, that understanding other people's stories, motivations and thought processes will enrich us even if we disagree with them.
(If you'd like to receive email updates whenever I post something on this blog, look in the right hand column of this page for "subscribe." These ideas came from the research for my book The Power of Listening: Building Skills for Mission and Ministry. This post originally appeared in the Godspace blog.)
[1] Terry Mohan, Helen McGregor, Shirley Saunders, and Ray Archee, Communicating! Theory and Practice, 4th ed. (Sydney: Harcourt Brace, 1992), 417.