Saturday September 22 2018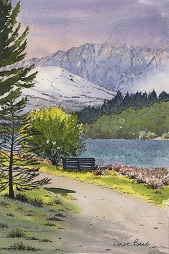 Some of the most often quoted biblical passages on prayer come from the Apostle Paul's letters. When I did a search for "pray" and "prayer" in the books of the New Testament between Romans and Titus – the letters attributed to Paul – I found 51 mentions of those two words. Here are three passages that are often quoted:
"Do not worry about anything, but in everything by prayer and supplication with thanksgiving let your requests be made known to God." (Philippians 4:6)
"Rejoice always, pray without ceasing,give thanks in all circumstances; for this is the will of God in Christ Jesus for you." (1 Thessalonians 5:16-18)
"I urge that supplications, prayers, intercessions, and thanksgivings should be made for everyone, for kings and all who are in high positions, so that we may lead a quiet and peaceable life in all godliness and dignity." (1 Tim 2:1, 2)
These three passages are very, very challenging. Turning worry into prayer is much easier said than done, and whenever I do it, I find I have to do it again, five seconds later. And again. And again.
Praying without ceasing is something I have never achieved, even for brief periods of time. I have grown in giving thanks in most circumstances, but all circumstances? I'm not there yet. Praying for everyone, even people I find despicable, is totally beyond my ability. My love is so limited.
I take great comfort in one of Paul's other statements on prayer:
"Likewise the Spirit helps us in our weakness; for we do not know how to pray as we ought, but that very Spirit intercedes with sighs too deep for words." (Romans 8:26)
Thank heavens I don't have to do it exactly right every time, or even very often. The Holy Spirit is praying for me and for all of us.
Also encouraging to me is Paul's model of prayer. At the beginning of several letters, eloquent prayers are written out. I have been praying those prayers for many years, and I will write about those prayers next week.
In addition to the passages I've already mentioned, Paul discusses prayer in all sorts of situations: for married couples related to sex (I Corinthians 7:5), praying in tongues (1 Corinthians 14: 13, 14), prayer for Paul's ministry (2 Corinthians 1:11, Ephesians 6:9, 1 Thessalonians 5:25), and descriptions of others who pray for the various churches, such as Epaphras (Colossians 4:12).
Possibly the strongest message about prayer in Paul's letters is simply that prayer really matters in so many ways. I can't possibly achieve all that Paul writes about prayer, but I can strive to grow as a person of prayer. I can rest in the beautiful truth that others are praying for me. Epaphras is no longer alive, but others today – friends, family members, people in my prayer group, and best of all, the Holy Spirit – are praying for me.
And I can model my prayers on Paul's. More on that next week.
(Illustration by Dave Baab. If you'd like to receive an email when I post on this blog, sign up under "subscribe" in the right hand column.)
Some previous posts on prayer:
The simplest form of prayer: Breath prayer
A posture for prayer: Open hands, open heart
Two options for how to pray when the news overwhelms you
Previous posts in this series:
Connections between the Bible and prayer
The character of God and prayer
The context of the Lord's Prayer
Friday September 14 2018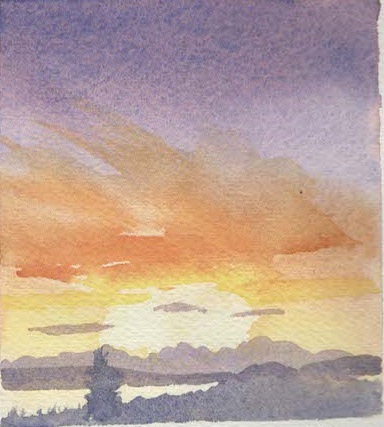 Jesus, the Apostle Paul, and some of the other writers of the New Testament give instructions about prayer, and for the next couple of blog posts I want to write about those instructions. Today I focus on the Lord's Prayer. So much has been written about the prayer itself, so I'm going to let others help us understand the words of the prayer. I'm interested in the context of the prayer in Matthew and Luke, and what those two very different contexts might teach us about prayer.
Chapters 5, 6 and 7 of Matthew give us a long speech by Jesus that we call the Sermon on the Mount. The Lord's Prayer comes right in the middle of the speech.
The Sermon on the Mount occurs very early in Jesus' ministry. In chapter 4 of Matthew, we read of Jesus' temptation right after his baptism, the beginning of his ministry in Galilee, the calling of the first four disciples (Peter, Andrew, James and John), and a brief paragraph about Jesus' healing and preaching. Then the Sermon on the Mount begins.
Jesus begins with the Beatitudes, then he talks about salt and light, the law and the prophets, anger, adultery, divorce, oaths, retaliation, love for enemies, almsgiving. Matthew 6:5-15 covers prayer, with the Lord's Prayer taking up verses 9-13.
The Lord's Prayer is followed by instructions about fasting, treasures, the sound eye, and ten other topics. From the variety of topics that surround the instructions on prayer, I assume that Jesus is indicating that the life of prayer should be part of obeying God in everyday life, just like all those other topics. Following Jesus impacts every aspect of life.
In the prayer section of the Sermon on the Mount, in verses 5 to 8 before the words of the Lord's Prayer, Jesus gives two negative examples that we are to avoid: the "hypocrites" who "love to stand and pray in the synagogues and at the street corners, so that they may be seen by others," and the "Gentiles" who "heap up empty phrases." Instead, we are to pray in secret and to pray simply.
After the Lord's Prayer, Jesus notes that if we forgive others, God will forgive us. Sadly he says that the opposite is also true.
Frankly, it's easier to zero in on the Lord's Prayer itself rather than Jesus' words that come before and after the prayer, which raise so many questions. Should we never pray out loud with others? That can't be true because we have examples of Jesus himself praying out loud in the presence of others (John 17) and examples from Acts where the believers pray together. Can we never pray complicated prayers? And what about those instances when we are working on forgiving someone, but can't quite get there? Will God not forgive us?
If I were to paraphrase the instructions surrounding the Lord's Prayer in Matthew, I might say something like: "Watch yourself. Watch to see if you are praying to impress others. Watch to see if you are falling into the temptation of thinking that lofty and eloquent words make a prayer better. Do your very best to forgive others. All of these things matter to God. And, based on instructions about prayer elsewhere in the Bible, if you can't quite do what Jesus has recommended here, bring that to God in prayer."
In contrast to Matthew, the Lord's Prayer in Luke 11:1-13 comes in the middle of Jesus' ministry. Chapter 10 ends with the Mary and Martha story, a lovely reminder about the value of simply sitting with Jesus. At the beginning of chapter 11, Luke records that Jesus was praying, and afterwards the disciples ask him to teach them to pray.
In response to this request, Jesus launches right into the Lord's Prayer, a slightly shorter version than in Matthew 6. After giving the words to the prayer, Jesus tells a story about persistence, then gives the well-known words about asking, searching and knocking, and concludes with another story about parents giving their children good gifts. Jesus ends these words on prayer like this: "If you then, who are evil, know how to give good gifts to our children, how much more will the heavenly Father give the Holy Spirit to those who ask him!"
Just like in Matthew, these instructions that follow the Lord's Prayer raise huge questions. What about the times we persevere in prayer, but receive no answer? What about the times we ask, search and knock in prayer, but God remains silent?
I take comfort in two things. Jesus talks about God's many good gifts as he concludes these challenging paragraphs. Secondly, the Apostle Paul experienced a thorn in the flesh that he prayed about many times, and God did not remove it (see 2 Corinthians 12:6-10). We cannot use unanswered prayer to indicate that we have failed in our prayers in some way. God has given each of us many good gifts. Yes, perseverance matters, but it is not a guarantee of God's answer to our prayers in just the way we want things to be.
Given how deep but straightforward the Lord's Prayer is, maybe it's good that Jesus' words before and after the prayer raise a lot of questions. Prayer is an ongoing challenge as well as a comfort, blessing, and joy.
(Next week: the Apostle Paul's instructions about prayer. Illustration by Dave Baab. If you'd like to receive an email when I post on this blog, sign up under "subscribe" in the right hand column.)
Previous posts in this series:
Connections between the Bible and prayer
The character of God and prayer
My new book came out last month, and I am hoping my blog readers will let the pastoral care people in your churches know about it. Nurturing Hope: Christian Pastoral Care in the Twenty-First Century
Thursday September 6 2018
I argued in my post last week that prayer fuels our Bible reading, and the Bible fuels our prayers. Next week I'll begin looking at some of the many specific passages that help us learn to pray more deeply. This week I want to reflect on the character and nature of the God revealed in the Bible and the ways our understanding of God shapes our prayers.
1. God the Creator. At the very beginning of the Bible, God is introduced as the Creator of everything in the cosmos and everything on earth. In my home office, where I am writing this blog post, my windows look out into our back yard, and I can see several trees, a laurel hedge, the trees in the yard of another house, and a small patch of sky. The morning sun is hitting the laurel hedge in golden patches. God made the green of the trees, the golden morning light, the blue of the sky, and gave me eyes to see it all. This little slice of God's creation lifts my heart, as do mountains, rivers, lakes, Siberian tigers and fragrant roses. Because of the Bible, I know who to thank. In addition to creating this beauty, God in Christ sustains the creation every moment (Colossians 1:17).
The picture of God as Creator – presented in Genesis, reinforced by many Psalms (including Psalms 8, 19 and 104), and echoed again in the New Testament (see Hebrews 11:3) – helps us see God's handiwork in the creation and calls us to praise and thanks. As I've conducted interviews for my books on spiritual practices, thanking God for the beauty of creation has been a form of prayer mentioned with joy by many interviewees.
The beauty of God's creation also calls us to prayers of intercession and lament. We might pray for the earth to bring forth crops for everyone to eat and water for animals and humans to drink. We might intercede for protection and care of this world so intricately created and sustained by God. Environmental damage is heart-breaking and calls us to lament, particularly when we see all this beauty as reflecting the beauty of the One who made it and sustains it, and when we understand that environmental damage disproportionately affects the poor, who are near to God's heart.
2. God the Redeemer. The book of Exodus recounts God's actions freeing the people of Israel from slavery in Egypt. The four Gospels describe God's acts through Jesus Christ that freed humans and the creation from slavery to sin, death and the devil. Jesus reads Isaiah 61:1 on a Sabbath day in a synagogue, saying he is fulfilling these words (see Luke 4:18):
The spirit of the Lord God is upon me,
because the Lord has anointed me;
he has sent me to bring good news to the oppressed,
to bind up the broken-hearted,
to proclaim liberty to the captives,
and release to the prisoners.
God as Redeemer influences our prayers in many ways. God has redeemed us already, and we are called to thank and praise God for all the manifestations of that freedom that we see in our lives already. God redeemed me from the loneliness of a childhood where my family moved 12 times in my first 15 years. God has given me a family, friends, and a home. I am so grateful. And I am even more grateful for God's redemption from slavery to sin. Over and over, God forgives me for unloving things I do and say.
But God's redemption isn't complete yet; God is still redeeming us. God calls us to pray for freedom for ourselves and for others, and when we read or hear the news, we see no shortage of places in the world where God's freedom is needed. When I read Psalm 103, the great psalm honoring God the redeemer, I can see so many ways God has been at work in my life, as well as many more ways to pray for God's redemption for myself and others.
3. God the shepherd. Psalm 23, Ezekiel 34 and John 10 give us the picture of a God who binds up the wounded, feeds the hungry, and seeks out the lost. These characteristics of God call us to prayers of thanks and praise, as well as prayers of intercession and lament for the places in our broken world where a shepherd is needed.
4. God our rock, our fortress. God our refuge and strength. Jesus, the light of the world. Jesus, the bread of life. Jesus, the true vine, and God the vine-dresser. The Holy Spirit, the Advocate. All of these metaphors, and many more in the Bible, teach us about aspects of God's character and call us to prayers of praise, thanks, lament, and intercession.
(Next week: Instruction about prayer in the Bible. Illustration: Lake Hawea in New Zealand by Dave Baab. If you'd like to receive an email when I post on this blog, sign up under "subscribe" in the right hand column.)
My new book came out last month, and I am hoping my blog readers will let the pastoral care people in your churches know about it. Nurturing Hope: Christian Pastoral Care in the Twenty-First Century